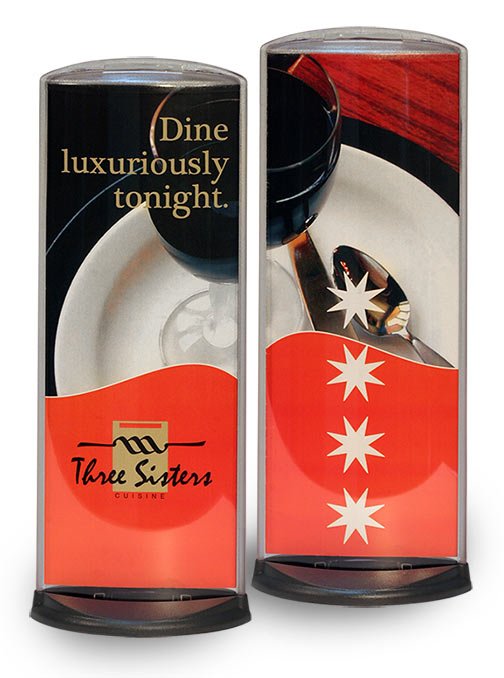 Podia is a high tech, high visibility tabletop display system designed for everyday use
Podia is the unique, double-sided sign holder that can act as a tabletop display or as wall-mounted signage. Made of long-lasting polycarbonate, our displays are built to endure even the roughest conditions. It's virtually indestructible. From countertop displays offering services in the hospitality industry to point-of-purchase promotions in restaurants and bars, Podia displays are widely used by a range of companies that want a no-hassle, cost-effective way to get their message out.
Podia's secret is that it perfectly fits standard 8.5" x 11" paper, right from your printer. Simply design your message in a two-column format, print, fold lengthwise and insert for instant 3-dimensional appearing display!
Ideal for retail and high-traffic areas, Podia's novel design doesn't just increase its durability, it allows for unmatched flexibility. With a standard sheet of 8.5" x 11" paper, you can completely change the display's appearance. Thanks to this incredible design, Podia is the only tabletop and wall display that offers both long-term durability and short-term versatility.